Open Nvu or KompoZer. Under the "File" menu entry you will find the option "Publish as...".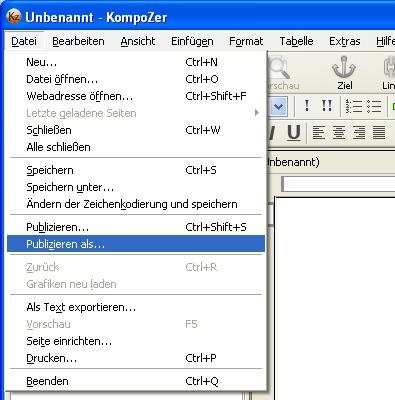 Click the "Settings" tab. Enter the settings you want to save under the menu point "Site Name".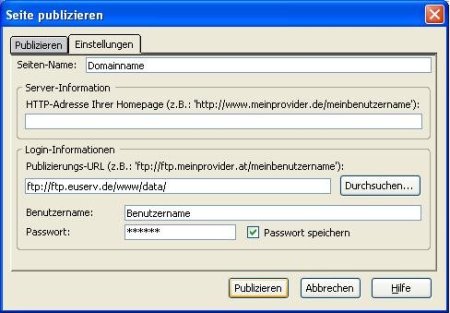 Under "Login information" you need to enter the FTP path and the access data yo received from EUserv.
Click the "Publish" tab.
Select your set "Site Name". Enter the page titel and the file name.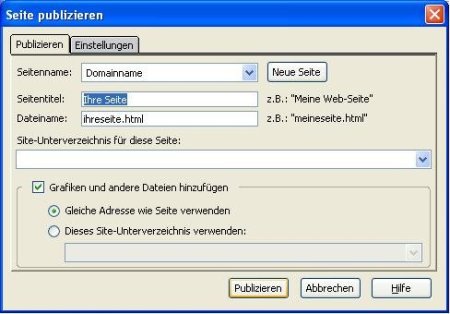 If you want to upload files that are linked with your published file just make a tick under "Add graphics and other files".
Click the "Publish" button to proceed.